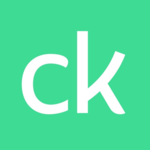 BridgingApps just published the following BridgingApps Reviewed App on the site:
Credit Karma helps individuals to understand their credit score. The app is free to anyone who wants to track their credit score and rebuild their credit. It is important to understand that Credit Karma only gives the vantage scores from Transunion and Equifax.
Credit Karma offer subscribers' tools for increasing their savings, reducing their debt, account monitoring, and other free services. According to reviewers, Credit Karma is easy to use and understand. This app is recommended to users who has an established credit or wants to establish their credit. Credit Karma does not required to link bank accounts. Credit Karma is safe to use.
Click on the link below for full review:
https://search.bridgingapps.org/apps/7d8dd3de-7684-48a4-acc5-9933042e0eab