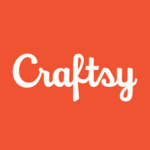 BridgingApps just published the following BridgingApps Reviewed App on the site:
Craftsy is an app that gives users access to hundreds of online classes in various categories. These include quilting, sewing, cooking, baking, photography, gardening, and more. The app is designed for users at any skill level. The app is free to download, and the classes range in prices, depending on the category and type of class. There are also free classes available. Users will need to create an account in order to access their classes. Once a class has been added to the user's cart, it can be found in their library at any time.
This is an excellent app for kids and adults who are looking to learn a new skill or expand on a skill or hobby that they already have. We believe this app would be beneficial for users who have been diagnosed with Down syndrome or autism spectrum disorder.
Click on the link below for full review:
https://search.bridgingapps.org/apps/14814532-19ea-4a87-9a30-efc72b60f585