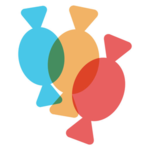 BridgingApps just published the following BridgingApps Featured App on the site:
Newly updated, CoughDrop is a robust augmentative and alternative communication (AAC) app that gives a voice to those who cannot speak vocally for themselves. The program can be used with a switch or with eye tracking for those with mobility concerns.
The program is cloud-based so it can be used on nearly any device (iPad, Android, Kindle, Chromebook, Windows device, laptop, and more). This means that a person's voice is not limited to one device. If their iPad breaks, they can grab a tablet or smartphone and keep speaking. It also means AAC teams can make adjustments to speech boards and content without having to take away the communicator's device. Edit boards on your laptop while the AAC user keeps using their iPad. CoughDrop is completely customizable, includes a quick start guide for new users, and offers strong support features.
Click on the link below for full review:
https://search.bridgingapps.org/apps/9927fc07-cf9c-4016-af6b-6c086dd76855