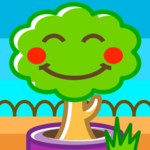 BridgingApps just published the following BridgingApps Reviewed App on the site:
Choo Choo Park is a fun, interactive coloring book for young children designed to inspire creativity and encourage discovery. The app is helpful for students learning their colors and also beneficial for those who may be struggling with fine motor issues.
The app starts with a familiar black and white scene of a park and every child can make the scene come to life by coloring all the different elements and characters. They can also interact with objects in the park like swings, seesaws, plants and more. When the masterpiece is complete, children can save and share it.
Click on the link below for full review:
https://insignio.bridgingapps.org/apps/ef19d781-3758-4aae-9f9b-bf37d2c16bdc