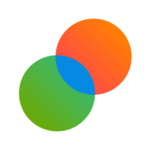 BridgingApps just published the following BridgingApps Reviewed App on the site:
Centered is a meditation and mindfulness app from Blue Cross Blue Shield that allows users to set goals for daily steps and weekly meditation sessions. The goal of the app is for users to increase their daily steps and weekly meditation time. This is shown on the app as two different circles. The closer the circles come towards each other, the more centered the user becomes.
This is an excellent app for veterans, adults, people who have PTSD and anyone who wants to learn how to effectively use meditation and mindfulness.
Click on the link below for full review:
https://search.bridgingapps.org/apps/476d23eb-b3bc-4c7e-ae52-a72f17660cb1