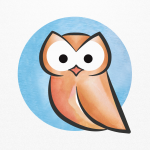 BridgingApps just published the following BridgingApps Reviewed App on the site:
CareZone is a great example of a tool that can ease the management aspects of caregiving. Not only does it have the ability to centralize and organize many pieces of information but it actually has a communication component that incredibly simplifies disseminating information out to those persons a caregiver needs to communicate with. CareZone has several sections including areas for caregiving news, journaling, contacts, medication management, scheduling and calendar management, to-do lists, notes, photos and files, broadcasting audio messages, and a sharing feature.
There are several available versions of CareZone, including one for seniors, but they all have a similar interface and similar features. BridgingApps highly recommends the CareZone app. It is an outstanding example of how a mobile device app can be a powerful tool for managing and organizing certain aspects of caregiving responsibilities.
Click on the link below for full review:

https://search.bridgingapps.org/apps/8e4e0538-9c5b-7ae8-fa4b-24bd6c45cc29