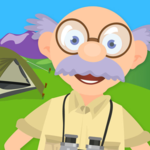 BridgingApps just published the following BridgingApps Reviewed App on the site:
Camping with Grandpa is an app that gets children excited about outdoors and learning the natural environment by giving them a look into planning and participating in a camping trip. This app will bring out the explorer in everyone.
For children of all ages and abilities who love to be in the know of how things are planned, put together, and how the world works in real life, this app is the one. Children with physical disabilities that may prevent them from being able to camp outdoors will especially enjoy Camping with Grandpa.
Click on the link below for full review:
https://search.bridgingapps.org/apps/b5a3b5a2-a9a9-4fd1-a6e2-569b1d9c6b1e