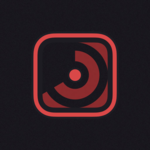 BridgingApps just published the following BridgingApps Reviewed App on the site:
Blackbox is an interesting game for iOS. In fact, it might be more accurate to call it a series of puzzles. The app literally turns an iOS device into many challenging puzzles that will make you think and possibly hit things in frustration. You will literally use almost all features of the device to solve puzzles including the physical buttons, ports, camera, etc.
The store allows you to purchase hint credits for real money which can be used to unlock hints while playing the challenges. These can be particularly helpful if you are truly stumped. You may also donate to support the developer, who has done an incredible job with both the puzzles and the VoiceOver support.
Blackbox is an intriguing app. If you love solving puzzles and pushing your mind to the limits, this game is excellent! The developer is constantly adding new challenges and tweaking other things, so there is no end to the many hours of fun and frustration you will experience in the foreseeable future.
Click on the link below for full review:
https://search.bridgingapps.org/apps/cc99fade-5b35-4702-9831-a5de03a8ec31