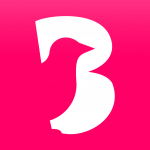 BridgingApps just published the following BridgingApps Reviewed App on the site:
Birdhouse for Autism is an excellent app that offers caregivers the ability to track behaviors, health and daily living tasks of children diagnosed with ASD. Parents raising children with ASD designed this easy to use web and iPhone/Android application.
Once an account is created and setup is complete on a desktop or laptop, the caregiver can access the activity timeline on the mobile app, which contains categories such as sleep, moods, food, therapy, meltdowns, and bathroom activities. This app also stores information on medications and supplements as well as doctors and therapists. As data is entered, it becomes easy for the caregiver to isolate and compare as well as find patterns of behaviors. Identification of patterns then assists the caregivers to determine what is working in the child's daily schedule as well as what needs to be changed.
Click on the link below for full review:
https://search.bridgingapps.org/apps/0a4490ff-c9f1-da0e-cc1c-621326ca93a2