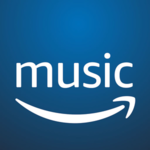 BridgingApps just published the following BridgingApps Reviewed App on the site:
Amazon Music is a music discovery and enjoyment app for users of all ages and abilities. Available for Amazon Prime members, users can stream music and create playlists from more than 2 million songs. Prime Music is available on a variety of devices, including Amazon Alexa. The music streaming is add-free, on-demand, and can be played while offline. There are also unlimited song skips. Users with an existing Amazon Prime account can use the basic version of Prime Music for free or they can opt for Amazon Music Unlimited, for a monthly fee. Fees range based on the needs and options selected. There is also an option for Non-Prime members to pay for the app.
Amazon is working hard to provide the tools, services, and devices that make it easy for individuals with accessibility to enjoy everything Amazon has to offer.
Click on the link below for full review:
https://search.bridgingapps.org/apps/6164529e-bf7b-41ef-9c51-eba6197476ae
https://www.youtube.com/watch?v=mAu925XhyE4