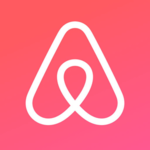 BridgingApps just published the following BridgingApps Reviewed App on the site:
Recently updated, Airbnb now offers virtual travel experiences within the app. The new Airbnb online experiences offers activities like cooking classes, virtual bike tours, Korean makeup tutorials, fortune reading, comedy shows, drawing lessons and more. Watch our YouTube video below to learn how to access this feature. 
Airbnb is a travel app that allows users to find rental and vacation homes from more than 4 million homes in 191 plus countries around the world. Airbnb also allows users to search for restaurants and experiences. The app also allows users to rent out their home or space to others. Airbnb has made some changes to its platform in order to make it easier for people with disabilities to find accommodations that suit their needs. The 21 new accessibility filters Airbnb has added enable people to find homes and apartments that have step-free entry to rooms, entryways wide enough to accommodate a wheelchair, elevators, roll-in showers with a chair and more.
Click on the link below for full review:
https://search.bridgingapps.org/apps/36e39449-be2e-4053-9fc1-70026b79ae84