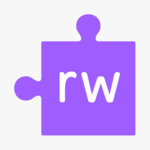 BridgingApps just published the following BridgingApps Reviewed and Featured App on the site:
Read&Write app for iPad and Read&Write for Android is an alternative keyboard and incredibly useful toolbar for the iPad and Android. The app is designed for maximum literacy support by allowing students to read and complete literacy assignments independently. Typing on a device while using the app assists with word prediction, spell check, dictionary and to help with writing assignments, online documents email and more. The text-to-speech and speech-to-text features can also be very helpful for assisting with students who struggle with written expression.
After you install the app, you must go through the setup. The app will walk you through the steps to enable and allow full access to your keyboard in the device settings. Then, within the app, you will be able to setup how you would like to use the app by choosing specific features. Options include: Highlight Vowels, Use OpenDyslexic Font, Theme, "Speak As I Type", Continuous Reading, Speak Suggestion and Swipe To Insert. Once setup is complete you will have access to all the features when you open other apps like Notes, Email, Safari, Google Docs, and more.
You will have to setup the Read&Write web toolbar with Safari. To use the Safari web toolbar, go to a webpage in the Safari browser and tap the Share icon to the right of the address bar. If you have just installed Read&Write for iPad, scroll through the list of grey icons and tap More. Select Read&Write in the list, and make sure it is enabled. You can then drag Read&Write to the top of the list so it will always appear first in the Share screen. Tap Done when finished, and you will see Read&Write in the Share screen. Tap the icon to open the web toolbar.
To have text read aloud, turn on Click to Speak and click on some text. Tapping the Stop button will stop all speech playback. Text can also be highlighted and then click the Play button for it to be read aloud. To use the dictionary feature, tap and hold on a word and the definition pops up. Take it one step further and tap on the photo icon, where a visual representation of the word will appear. These features can be used to practice vocabulary with students who have processing disorders, cognitive disabilities or even ELL students. Most students benefit from experiencing new vocabulary in a variety of ways. For example, we were working on teaching the meaning of the word "community" in the context of a short reading passage with a 12 year old boy with an intellectual disability. We clicked on "community" to have it read aloud, to see a visual representation of the word, and then had it translated into Spanish, which also provides an audio pronunciation of the word. The toolbar buttons are intuitive and easy to learn.
Read&Write iPad App is an extension of Texthelp's literacy software. We highly recommend using Read&Write as a Google Extension and Add-On for Google Apps For Education.
We highly recommend the Read&Write app and software for ELL learners and those diagnosed with dyslexia, autism spectrum disorder, ADD and even typically developing students and adults. The simplified toolbar cleans up the screen eliminating "junk" that often distracts users. Using Read&Write during school times in computer labs and on mobile devices helps keep students focused on tasks. Homeschool families and students completing homework may also find it helpful.
Install Read&Write for Google Chromeâ"¢ to access ALL of the features free for 30 days. After 30 days, you can still access Read Aloud and Translator features in Google Docs and web pages. Premium features for Google Docs, web, PDF, ePub, and Kes files are available by purchasing a subscription for single users, groups of users, or domains. Teachers can get a free premium subscription to Read&Write for Google Chrome. To register and activate your subscription, go to rw.texthelp.com/freeforteachers after installing the Read&Write for Google Chrome trial.
[iframe id="https://www.youtube.com/embed/F2oV7WVLHIc"]
Click on the link below for full review:
https://insignio.bridgingapps.org/apps/31219414-327f-2d90-cad1-b2e2c6192ac2