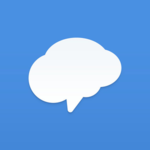 BridgingApps just published the following BridgingApps Newly Updated App on the site:
Newly updated, Remind: School Communication is perhaps the most innovating and must have app and service for teachers. Remind is a free service that enables teachers to send out mass emails and texts to students and parents without exposing their own private number or numbers of all the people being contacted.
The combination of Remind's customization and the mobile app make Remind indispensable. Remind allows message attachments to include jpegs, docs, or pdf. In addition, Remind also allows a timer to be set up so that messages can be scheduled for later times. Remind is a must for all 21st century teachers. The possibilities are endless.
Click on the link below for full review:
https://search.bridgingapps.org/apps/d1edccae-c571-67c4-2cf8-92ceb4ab33d7
https://www.youtube.com/watch?v=ya-Ft2BMNnQ