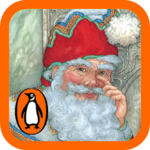 BridgingApps just published the following BridgingApps Featured App on the site:
Perfect for Christmas Eve, Jan Brett's The Night Before Christmas app tells the classic Christmas poem with beautiful images and delightful sounds. This app is engaging for all ages.
Each page is bordered with toys, ornaments, candy canes, gingerbread men, and many more items. When you touch the Christmas icons it makes a nice sound and moves. This is fun for children and we love the interactivity to help keep their attention.
Click on the link below for full review:
https://search.bridgingapps.org/apps/928012d2-bc34-e7a1-cad8-d9e6b73d2dc1