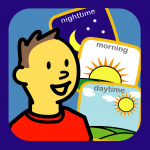 Choiceworks is currently on sale for $3.99 today and tomorrow only for Autism Acceptance Month!
Choiceworks is an app for helping children complete daily routines and tasks, understanding and controlling feelings and to improve their patience. Caregivers, teachers, and therapists use this app with students diagnosed with autism (verbal and non-verbal), ADD, and other learning disabilities to keep them on task and motivated. The Choiceworks app is high quality, user friendly and students trialed enjoyed using it.
We trialed this app with speech and language students diagnosed with autism (verbal and non-verbal) who are often difficult to motivate. Previously, we used a star chart where they were required to complete five very short tasks and then could have a short break using the visuals, "First Work, Then Break". When this ceased working, we decided to try Choiceworks. While using Choiceworks, the students consistently stayed engaged and enjoyed swiping over the work button to "all done" after completing each work task and were motivated to choose a break option. We customized the schedules with tasks and rewards specific to each student.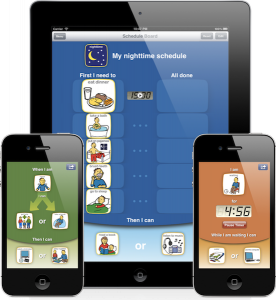 A feature we like is having the option to add a timer for tasks. The timer provides convenience as well as efficiency when moving through a schedule, giving more time to work on important skills. Therapists often tend to scramble with visuals, schedules, star pieces, and a separate timer for breaks, but this app has it all in one place. We love Choiceworks!
Click on the link below for full review:
https://insignio.bridgingapps.org/apps/0ac06710-aac8-dfe7-a9ea-34a5bce8f115
[youtube id="Vrei7XC1Rds"]