B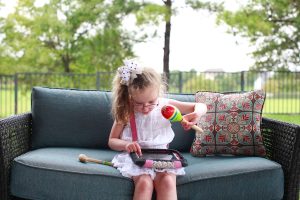 ridgingApps & CHAT Bag are giving away a CHAT Bag. The CHAT Bag is a soft cover bag that fits over an iPad and makes an excellent Christmas gift!
To be entered into the giveaway LIKE, COMMENT and SHARE on the BridgingApps & CHAT Bag Giveaway Facebook Post. It's that simple! A random winner will be drawn December 13.
The donated CHAT Bag will be chosen by the winner and they can choose from a selection of those that are for sale on our website (up to $43 value). CHAT Bag will cover shipping worldwide. The winner will contact Lori at CHAT Bag via email so she can contact the winner with details. No custom orders please. The CHAT Bag will fit the iPad Gen 1-4, iPad Mini 1-4, iPad Air 1 or Air 2, iPad Gen 5, or iPad Pro 9.7″ in a protective case such as the OtterBox Defender, Griffin Survivor, or those similar in size.