In honor of Autism Awareness Month, BridgingApps and Bee Visual are teaming up to give away 5 Choiceworks (valued at $9.99) and 5 Choiceworks Calendar (valued at $9.99).
Here's how to enter:
Visit our BridgingApps Facebook Page and comment your favorite app for autism on the pinned post at the top of the page. Winners will be announced April 30, 2021.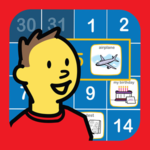 Choiceworks Calendar is a handy picture-based learning tool that helps users learn what is happening day-to-day throughout each month. By presenting the abstract concept of time in a structured, visual format, the app helps useres organize their lives as well as understand sequence and time. Built by the same team that brought you the award winning Choiceworks App, the Choiceworks Calendar is the first app of its kind to provide a full-featured calendar designed with both the child and caregiver in mind.
Click on the link below for full review:
https://search.bridgingapps.org/apps/4e0f2caa-3489-997c-ed45-ec46dfc41f94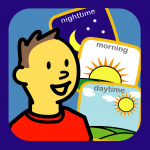 Choiceworks is an app for helping children complete daily routines and tasks, understanding and controlling feelings and to improve their patience. Caregivers, teachers, and therapists use this app with students diagnosed with autism (verbal and non-verbal), ADD, and other learning disabilities to keep them on task and motivated. The Choiceworks app is high quality, user friendly and students trialed enjoyed using it.
Click on the link below for full review:
https://insignio.bridgingapps.org/apps/0ac06710-aac8-dfe7-a9ea-34a5bce8f115
[youtube id="Vrei7XC1Rds"]