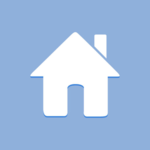 Day 9 of 30 Back To School Apps in 30 Days ✏️
The OurHome app is a digital family chore chart to help parents and caregivers manage household tasks. Based around a customized 'to do' list, the app guides building a plan for chore assignments, communication of task completion, and a point-based reward system.
BridgingApps sees the OurHome app as a great household and individual task organizer for families of all abilities. Utilizing an app and mobile device for chore and routine reminders, instructions, and rewards goes beyond convenience. An app like OurHome can help engage children and adults with special needs to accomplish activities of daily living tasks and support their contribution to their families' household responsibilities. And that's the best reward.
Click on the link below for full review:
https://search.bridgingapps.org/apps/abe72074-9986-4d98-aa40-b72717fc257f?
#BackToSchool #BackToSchoolApps #AppsForParents