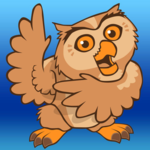 A BridgingApps favorite for autism, Proloquo2Go AAC is a full featured augmentative communication application (AAC) that offers picture only, picture and text, and keyboard options for message formulation. This AAC app as a powerful tool for expression, increasing communication skills and language development. Its innovative features let users, parents, teachers and therapists quickly personalize the app.
Proloquo2Go is an AAC (Augmentative and Alternative Communication) app used by people with autism, Down syndrome, cerebral palsy and other diagnoses. It is available in English, Spanish, French, and Dutch for iPad, iPhone, iPod touch and Apple Watch.
Recent updates include dark mode, multitasking and calling.
Click on the link below for full review:
https://search.bridgingapps.org/apps/9ff86705-1dc1-d927-51c4-1128f43d2769