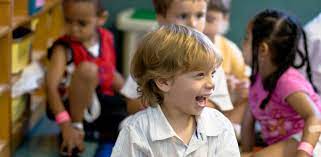 What are your family's "learning goals" for the 2023–24 school year?
Your children's school district and board of education will have official standards for academic skills that students are expected to master. (For Texas residents, these are in the TEA website's Essential Knowledge and Skills section.) It's important to realize, though, that learning isn't all academic. As your kids grow up, you also want them to master "essential knowledge and skills" for self-sufficiency and independent living.
Even—perhaps especially—if they have disabilities.
Disabled but Not Helpless
It's true that someone with extensive physical or mental impairments may be permanently limited in the level of self-sufficiency they can achieve. But that level can prove surprisingly high when people are challenged to focus on what they can do—and to keep learning new skills.
What specific independent-functioning skills might you encourage your child to learn during this school year? The following lists offer some suggestions. Doctors, therapists, educators, and observant friends can help you plan goals that suit your child's accommodation needs. And definitely listen to the child's own input!
(If you need further ideas, our BridgingApps Search Tool database has a category for independent-living tech tools. Look under the "Categories" menu on the left.)
Important note: While your children are learning new life skills, understand your role. Supervise, encourage, share guidance when requested; but never just push in and take over.
Suggested Life Skills by "Year to Learn"
Kindergarten:
Use a child's touch-screen device
Make a phone call
Memorize emergency numbers
Memorize familiar addresses and phone numbers
Handle own dressing and grooming
Trim own fingernails
Make own bed
Put things away
Do basic cleaning chores (e.g., dusting, sweeping, emptying trash)
First Grade:
Understand the basics of digital literacy, desktop computers, and the internet
Use a manual keyboard
Declutter and organize small storage areas (e.g., drawers and closets)
Hang up clothes
Second Grade:
Use word-processing software
Save and organize computer files
Understand the basics of online security
Use a vacuum cleaner
Use a mop
Use a needle and thread
Third Grade:
Understand "netiquette" and the dangers of impulsive posting
Know which digital databases are reliable, and how to search them for information
For virtual family gatherings and telehealth appointments, understand meeting-software functions (Join Meeting, mic/camera, recording, Chat, Leave)
Prepare simple meals by using recipes
Sort and fold laundry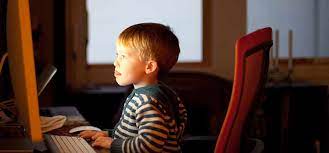 Fourth Grade:
Use a "grown-up" touch-screen device
Install apps on a device or computer
Assemble a digital slide show
Participate in age-appropriate projects that involve real-time digital communication
Handle more complicated household cleaning chores (e.g., vacuuming upholstery or scrubbing a tub)
Do basic garden/yard work
Fifth Grade:
Take an active role in decisions that affect one personally (e.g., at IEP meetings)
Balance a budget
Plan healthy menus
Use most human-powered tools
Sixth Grade:
Understand the principles of ethical internet use and responsible e-communications
Use a washing machine and clothes dryer
Handle simple sewing and mending jobs
Seventh Grade:
Judge between trustworthy and unreliable websites
Change light bulbs
Use power tools
Eighth Grade:
Understand how to protect personal information and passwords in digital settings
Open and manage a personal social-media account
Handle more complicated household chores (e.g., cleaning a refrigerator or clearing a plumbing clog)
Ninth Grade:
Handle most household-maintenance chores, e.g.:
Using digital spreadsheets for financial data and other records
Changing HVAC filters
Resetting circuit breakers
Removing stains from clothing
Tenth Grade:
Manage a personal banking account, including bank apps and digital transactions
Handle all aspects of shopping, including: using store and coupon apps; planning a grocery list according to budget and dietary needs; navigating a store; using self-checkout
Learn to drive
Use a self-service gas pump
Understand the basics of car maintenance and cleaning
Understand career-planning and job-search skills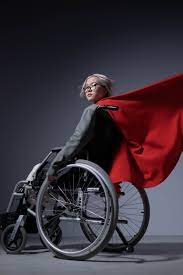 Eleventh and Twelfth Grade:
Use a navigation app safely, especially when driving
Set long-term goals (including work and education after high school)
Get part-time and volunteer work experience, relevant to career goals
Closing Note
If you doubt your child could ever learn every skill listed above—well, there are plenty of nondisabled adults who haven't learned all of them, either. In fact, no human being is absolutely 100 percent self-sufficient, with the possible exception of hermits living off the grid in the most isolated areas. And even they occasionally need someone to talk to.
Don't worry when your child needs extra help—or when you yourself need a day off from caregiving. The important things are to find a healthy medium between too much help and too little, and to appreciate that "learning as you go" is a lifelong adventure for everyone.