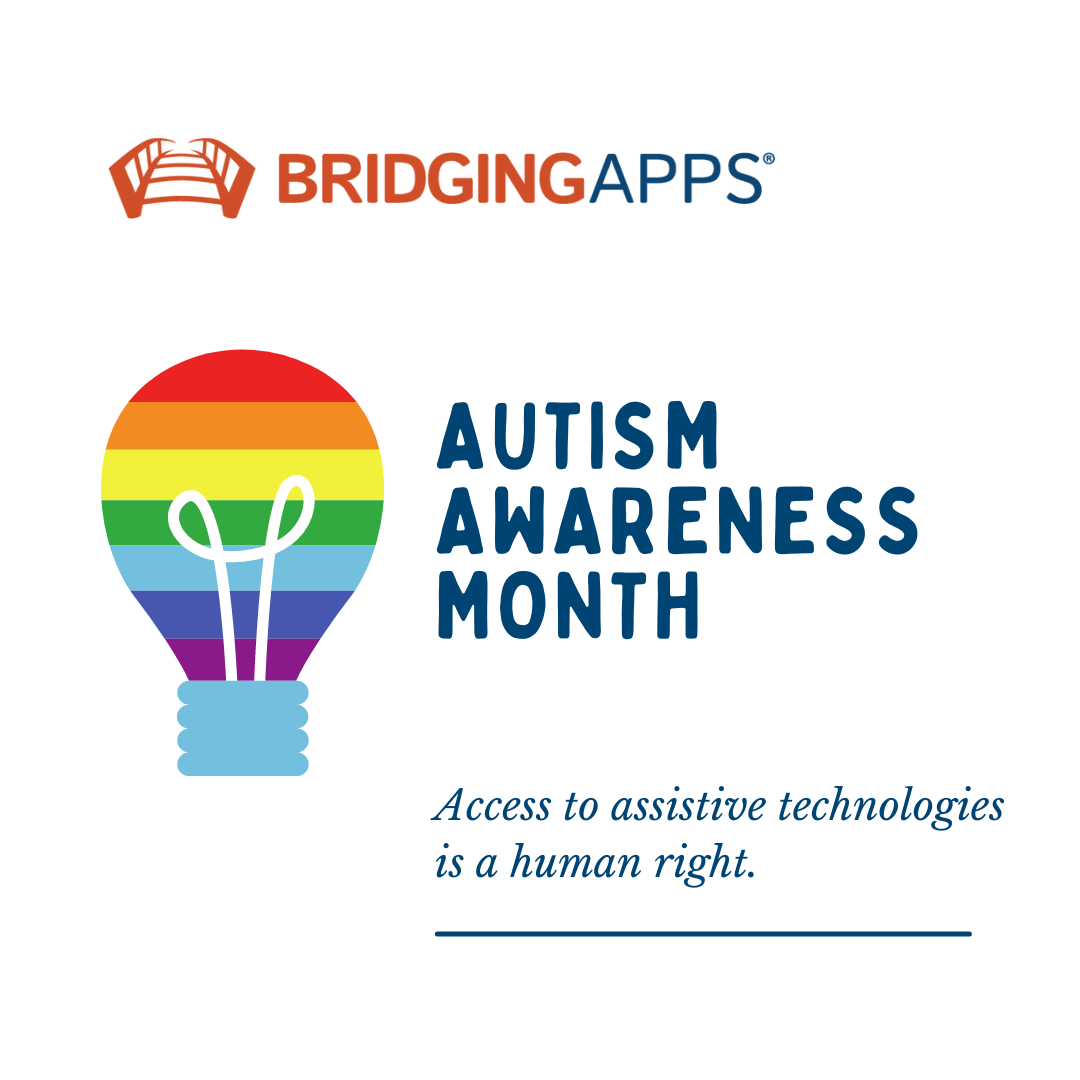 April is Autism Awareness Month!
National Autism Awareness Month represents an excellent opportunity to promote autism awareness, autism acceptance and to draw attention to the tens of thousands facing an autism diagnosis each year.
In recent years, there have been more and more apps targeted at specific diagnoses. During our app trials and reviews we have found that many of these apps are, in fact, wonderful resources for people with specific disabilities. However, we have also found that when choosing apps for individuals with diagnoses like autism spectrum disorder it is essential to focus on skills rather than age, diagnosis or developmental level.
We have also found many other developers that have wonderful apps that are not designed specifically for individuals with autism, but are engaging and motivating to users with autism. Check out apps by Toca Boca, Assistiveware, My PlayHome, and TouchChat.