Today's post is dedicated to Mental Health Awareness Month this May.
People with autism, major depression, or similar conditions often feel they're fighting a daily battle against panic/hysteria/despair. Digital technology can help:
Multiple apps are available to aid with emotional regulation, stress management, and keeping life organized.
Virtual-meeting software maintains easier contact with therapists and psychiatrists.
Social media and virtual meetings help maintain a strong support network.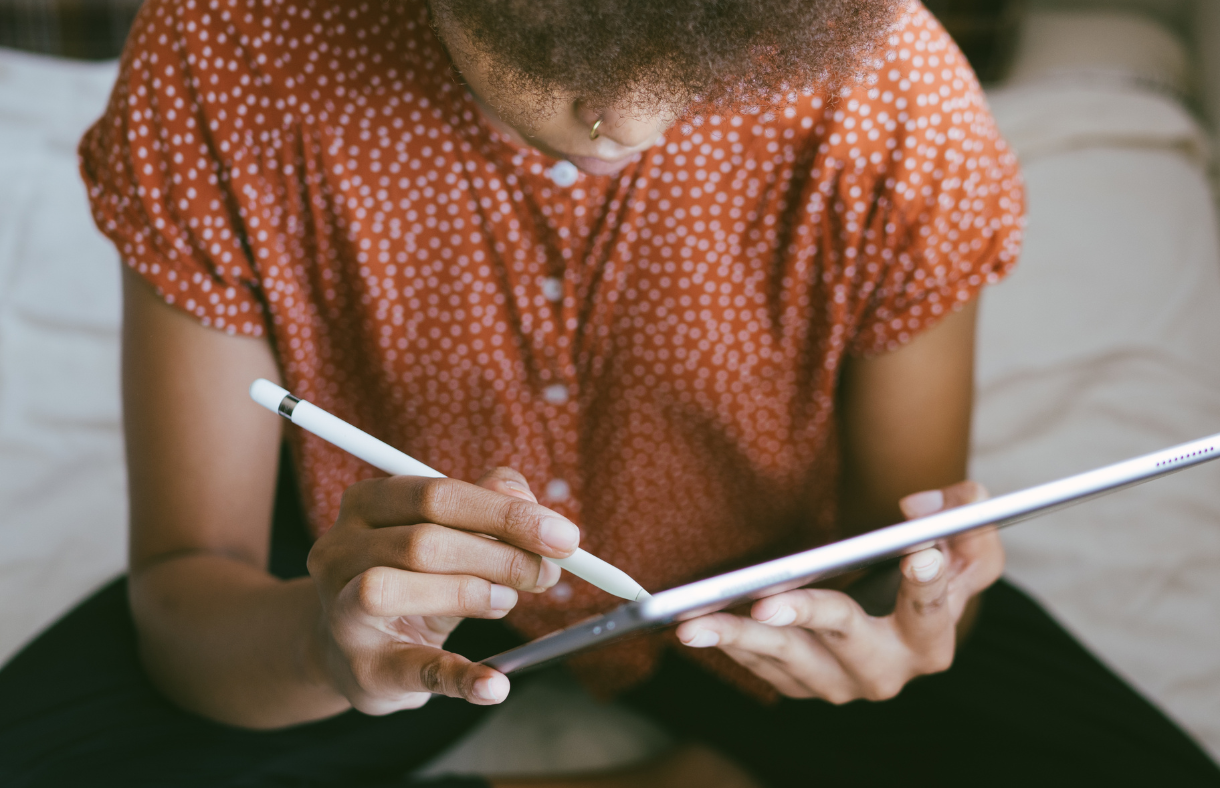 Sometimes, the primary barrier to improved mental health is lack of digital literacy—or digital access. Today's interviewee is Noy Alon, Clinical Research Assistant for the Division of Digital Psychiatry at Beth Israel Deaconess Medical Center.
Q: Much of your work involves helping clients obtain digital access and devices. What challenges have you seen?
Alon: We work weekly with clients who are applying for the FCC Lifeline program. One challenge—especially with clients in temporary living facilities—is that Lifeline communications arrive via email or text, and many of our clients don't have email addresses or easy access to cellphones. Worse, some are unwilling to sign up for email even after our team explains its importance and shows them how to use it.
(Quick tip: To find the nearest vendor who can help you connect to Lifeline, use this "Companies Near Me" page.)
Q: What technology do you recommend for teletherapy, emergency planning, and/or communications within a support network?
Alon: People can do a lot with the apps that come free with their smartphones—for example, using Notes to make a safety plan—and this circumvents the privacy concerns of downloading apps from a third-party developer. For additional options, we encourage users to check the App Library at MINDapps.org—or, the Department of Veterans Affairs has a suite of free apps and a robust privacy policy.
Since every person has different needs and preferences, there is no one best app. As with any tool to support mental health, we recommend consulting with one's clinician or support system to understand what could be most beneficial. MINDapps has many filters to narrow down a search quickly. For example, if a user knows they are forgetful, they can choose the "reminders" filter and look through apps that have this engagement feature.
Q: "Me time" is a very important yet often neglected aspect of mental health. What are your thoughts there?
Alon: I would encourage users to think about what they personally enjoy doing for "me time": Journaling? Meditating? Listening to music? Exercising? Connecting with other people who have shared lived experiences? MINDapps has filters for these too: for example, if a user likes to journal, they can choose the "journaling" filter to look through apps with journal/diary features. Again, the best app would be different for every person.
I would also encourage users to either set reminders on their phones, or block off specific time on their calendars, for "me time." In this way, they give it equal importance with other responsibilities.
Q: Now that we know how to use technology for managing the struggles of life, how else can users make sure they actually do it? It's so easy to get caught up in exploring the options, and never go beyond that stage.
Alon: MINDapps is one tool formulated to keep "exploring" from getting out of hand, by streamlining the research process and helping users find the few apps best aligned with their preferences. After they find those apps, we always recommend: don't spend too much time weighing the decision, just download the app. Then if you don't like it for whatever reason, it's easy to just delete it! You can always go back and find a different app more suitable for your needs.
P.S.
Thanks to Walter Prescher, BridgingApps Digital Navigator, for providing these final comments on digital access. The FCC's Affordable Connectivity Program is similar to Lifeline, but uses different criteria in reviewing applications; some households qualify for both services.
Prescher: The Affordable Connectivity Program has streamlined its approval process: about half the applicants are approved within minutes. When someone needs to submit documents for manual review, it takes longer: maybe 48–72 hours. Then there's an ACP approval code to be submitted, and it takes about 45 days for the internet provider to get reimbursement.
On virtual meetings for teletherapy, I'd note there aren't that many apps with appropriate HIPPA compliance to protect private consultations and health information. My favorite options are VA Video Connect and Microsoft Teams.