Created by Heather Bridgman and Nick Weiland at the Ohio Center for Autism and Low Incidence Disabilities (OCALI) for a presentation 11-18-10 at the OCALI Conference in Columbus, Ohiohttp://conference.ocali.org/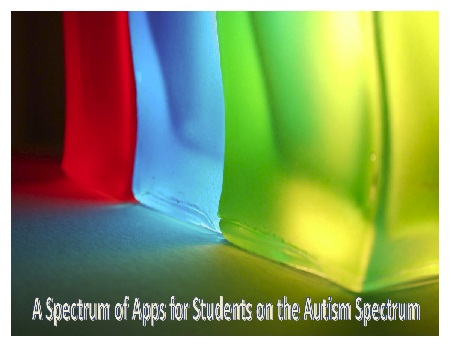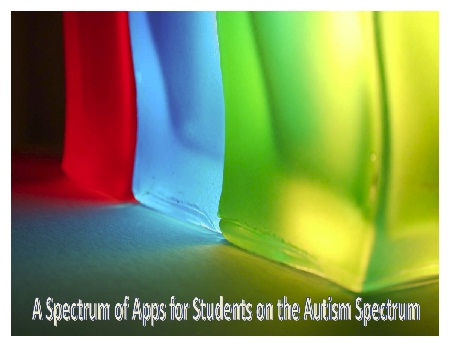 A Spectrum of Apps for Students on the Autism Spectrum.pdf (7 MB)
OCALIserves families, educators, and professionals working with students with autism and low-incidence disabilities.OCALI's mission is to build state- and system-wide capacity to improve their outcomes through leadership, training and professional development, technical assistance, collaboration, and technology.
Website:http://www.ocali.org
A Spectrum of Apps for Students on the Autism Spectrum Application Table
This table has 59 applications. You can use the arrows at the bottom of the table to scroll through each of the pages. You can also search and change the number of entries you see at one time.
[table id=4 /]