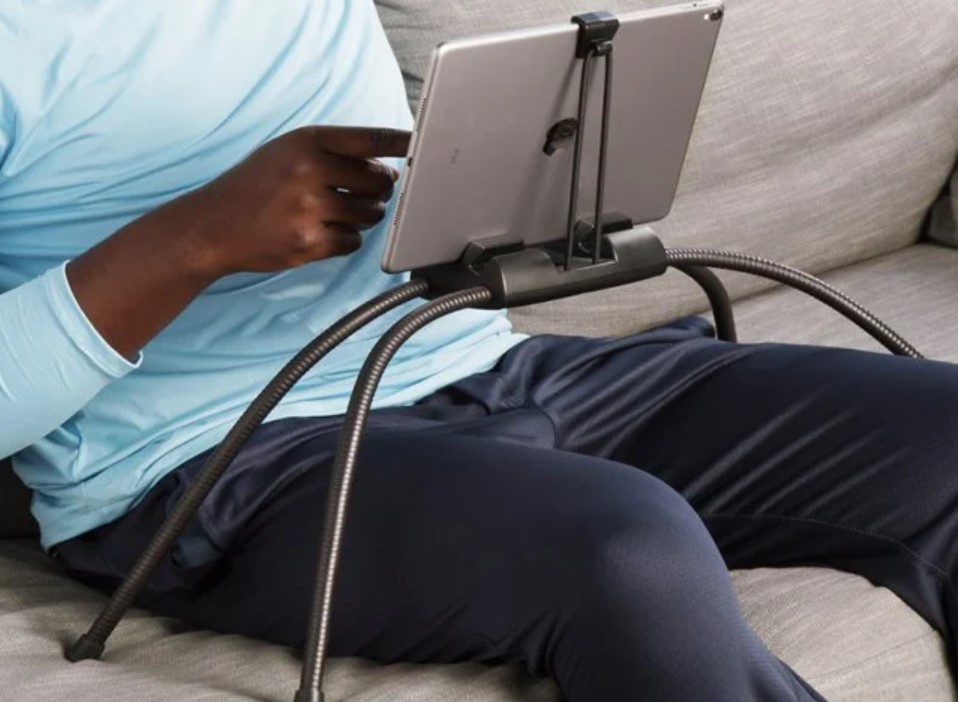 So, you want to use those expensive tablets and smartphones to call family and friends during the holidays using Facetime, Zoom, Google Hangouts, or any of the many other means of video calling out there but are not sure the best way to prop them up or protect them during calls?
If you do not have a case with a built-in stand, there are lots of great tablet stands out there. We've gathered a few examples, all with great reviews, ranging in price from around $7 to $50.
The great thing about most of these stands is that they can hold several different sizes of phones and tablets, so the family can share and move it from room to room to use with multiple devices. We have also included an example of a simple adhesive screen protector that easily wipes clean (just in case little hands make your tablet a little sticky!) and protects your device's screen from everyday scratches and bumps. These are sized to perfectly fit your tablet, so make sure to get the one made for your particular brand and model.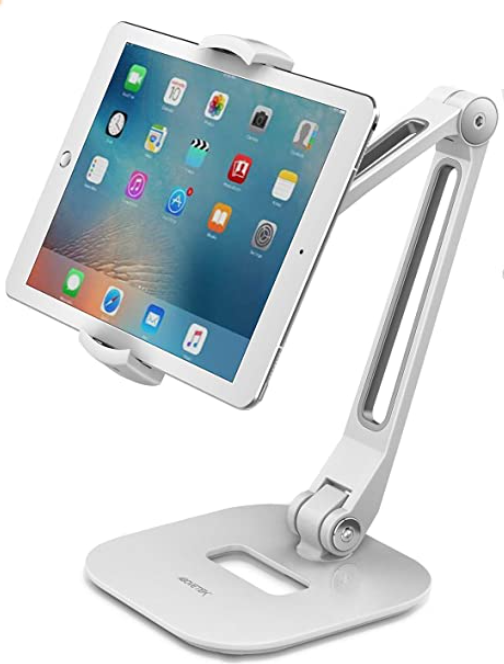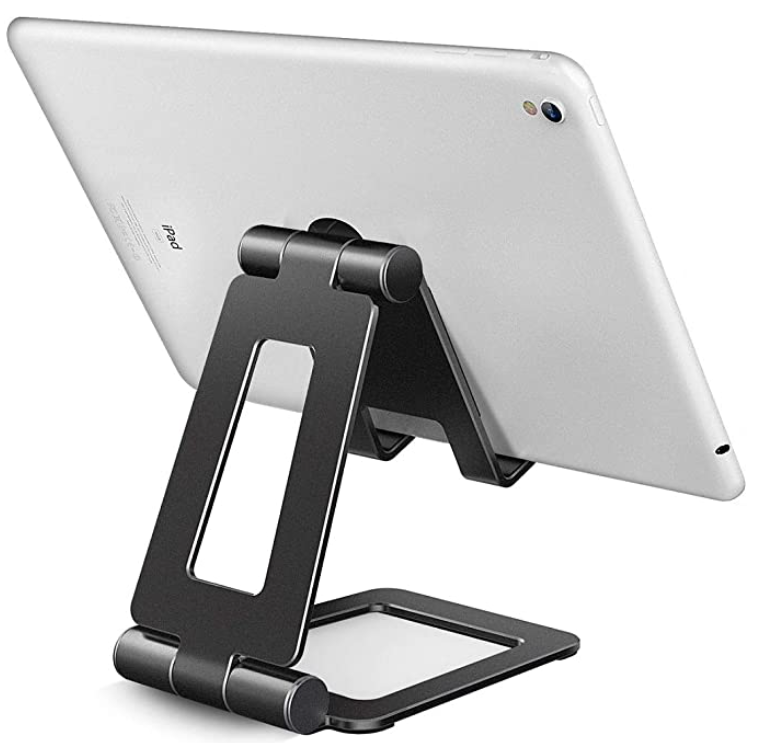 Tablift Tablet Stand for Uneven Surfaces $39.99
MoKo Phone/ Tablet Stand $6.99
AboveTEK Long Arm Aluminum Tablet Stand $49.99
Adjustable Stand for iPad, Smartphones, Nintendo Switch, iPad Mini, and more $14.99