Savi Review By THRIVE Financial Coaching/FinTech Advisory Group
The Financial Coaching/FinTech Advisory Group focuses on three key areas of financial coaching and financial technology: 1.) Quality 2.) Scale and 3.) Inclusion. They provide input on trainings and standardization of financial coaching across the Network in addition to vetting financial technology products. The Advisory group has created a formalized vetting process for fintech products in partnership with Easter Seals BridgingApps and are also bringing fintech developers in to these meetings and conversations.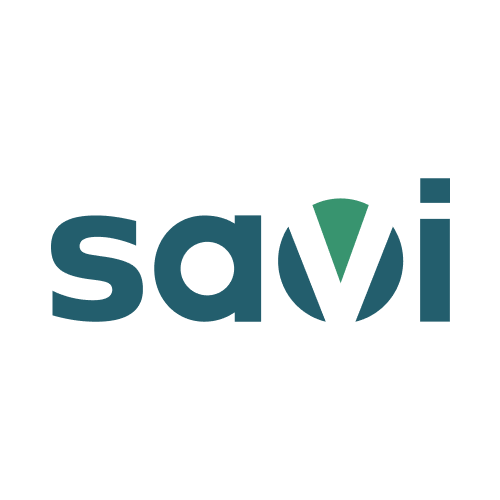 Have you ever wondered if you could pay off your student loan faster or whether you qualify for any student loan forgiveness programs? Savi is a program that checks for student loan forgiveness options that may be available to you and can help you identify potential ways to lower your monthly student loan payment. The Savi platform shows each user their options, so the user can decide what's best for their situation. Savi's goal is to make it as easy as possible to make the best decision given the options found. A new user can start by simply answering two questions on the Savi website (1) their annual income (2) their monthly loan payment amount. The Savi site will then lead the user through a few additional questions before the user is prompted to create a secure account through the Savi website.
Once the user has created an account, they'll need to finish answering some questions, so the Savi software can evaluate their repayment and forgiveness options. The user is then able to view their options side by side to then be able to make a decision. If the user is confused by their options or if at any point they have questions they can chat with an expert to get help. Once the user has identified an option they'd like to use, they can quickly enroll through Savi. Savi will then provide ongoing advice, tools and information. There are two different plans a user can choose from when they sign up for Savi (1) DIY – which is free (2) Essential – which costs between $0-$60. The Essential plan is free for anyone who signs up via the unitedway.bysavi.com website and whose income is less the $80,000/year. If the user makes more than $80,000/year the cost is $60/year through the unitedway.bysavi.com website. The Essential plan offers added bonuses, such as, ongoing plan monitoring and management and one on one support from Savi student loan experts.
From Savi App Reviewer Kelly Keith
In testing out the Savi platform, I signed up for the DIY plan. The set-up process was mostly pretty easy. I initially got stuck on the section where I needed to edit my loans. I overlooked the small button I needed to click to edit them. Once I found this button, I didn't have any further issues. I was given three loan repayment options. I was hopeful there would be a forgiveness option. When I didn't see one, I chatted with their expert who was able to answer all my questions and help me evaluate one last possible option. He was very helpful. I truly felt like I had my own personal student loan expert helping me.
From Savi App Reviewer Carmela Walker
When abrupt events of the COVID- quarantine transpired, I received a notice from the Department of Education to suspend all student loan payments. I immediately became uneasy about the process but continued making payments despite the notification through September of 2020 until the automatic payments stopped completely. It was nice to have a bit of extra money, but I wondering how the disruption would affect my future payment structure under Dept. of Education's- Income Driven Repayment program as well as the accumulated interest in the midst of the turbulence? After listening to Savi's support team describe how services can help lower student loan debt during United Way's Financial Advisory Committee meeting in June, I wanted to learn more about their initiative as a resource.
Post virtual meeting, I reached out to speak with Savi's Business Development Associate, Aitanna Ferrez who served as one of their liaisons on the call to have her recap their eligibility requirements. I also inquired about my web access, how their payment structure works, and the accumulation of interest associated with my monthly payments to get a head of circumstances before Department of Ed's agency's plan settles into 2022. Aitanna and I communicated from June 29th, through July 1st about my student loan position so that I could feel at ease about the impact of disbursement/withdrawals, the application, and account access to start. She emailed the link on July 8th, and by July 13th, I completed the automated payment withdrawal scheduled for August 30th.
Initially, there were minor challenges like merging my information from FEDLoans.gov to the PLAID verification noted on their website. However, about 30 minutes later, I was able to link my email, bank and pay out amount to the site.