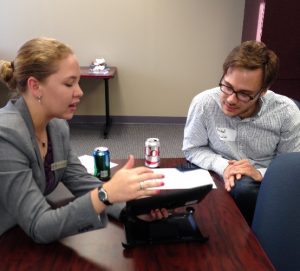 Last week marked our spring open house that showcased our Assistive Technology Lab, ToyTech and BridgingApps program. Our come-and-go event featured interactive stations where volunteers showed participants creative ways to use mobile devices with people who have disabilities. Teachers, therapists and parents demonstrated apps, hardware, accessories, and the newly redesigned BridgingApps website.

The theme for the open house was math and financial literacy, an important topic for children and adults alike! Apps we love and highlighted were MyScript Calculator, You Need a Budget, Todo K-2 Math Practice, Attainment's Dollars and Cents, Panther Math Paper, LookTel Money Reader, and many others.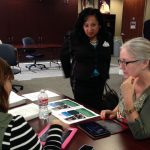 For those of you who couldn't attend or who would like to explore math and financial literacy app ideas, we created a list that you can access here. Learn more about searching for apps that fit your situation, save searches, create lists of favorite apps and share lists. Have a great summer, but don't lose what you gained over the school year!