'Tis the season to be vacationing, and over 40 percent of Americans plan to take, or already have taken, at least one road trip in 2023. The majority travel with family—and not just the kind of family that walks on two legs. Sit at any public rest area for long, and you'll see plenty of dogs (and occasional pets of other species) get out of RVs and regular cars alike.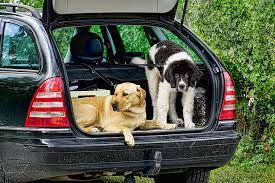 Pets make delightful traveling companions, but they also create unique challenges. It's a traveler's worst nightmare if:
Your dog howls all night in a public campground.
Your dog snaps at a stranger in a strange town.
Your cat escapes from his carrier and crawls under the brake pedal, while you're going 75 mph on a crowded interstate.
Your pet bolts at a gas station and disappears into thin air, two hundred miles from anything or anyone you're familiar with.
It's hours past everyone's bedtime, and you've checked a dozen motels without finding one that will let you bring your pet in.
The best defense against worst-case scenarios is planning to avoid such situations in the first place. Here are some assistive-technology recommendations to help.
Packing Your Pet's Digital Bag
In an age of travel apps and Emotional Support Animals, the no-pets-allowed scenario is among the easiest to avoid. There are apps designed for traveling pet owners, apps for lodging chains with pet-friendly policies, and trip-planning apps that allow you to search by pet-friendliness before booking remotely.
Some other types of apps not to leave home without:
The Chewy app and website are great for ordering travel supplies such as carriers, seatbelt harnesses, and portable pet-food containers. You can even arrange delivery to your vacation lodging.
Medical apps can track animal as well as human prescriptions. (Try the 11pets app for an option designed with pets in mind.) Even if your pet has no special health needs, bring along digital and hard copies of his veterinary records. You never know when you might have to deal with a medical emergency or local animal laws.
Timer apps help you remember to feed your pet and to take breaks from driving. (Your Lab needs to stretch her legs every couple of hours, and so do you.)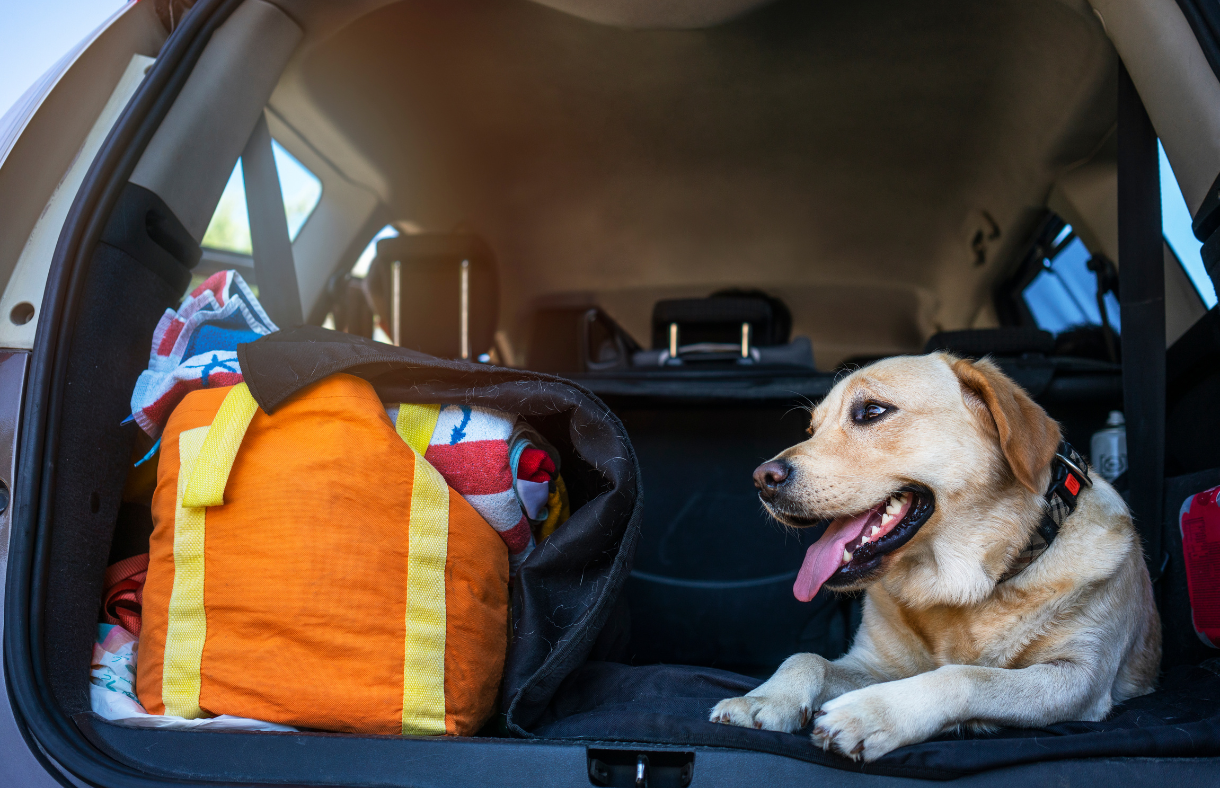 Keeping Track of Your Pet
If your pet doesn't already have a microchip implanted for identification, get to the vet or nearest pet-supply store, and have that taken care of immediately. (In many places, it's the law.) If your pet is already microchipped, double-check that all information is up to date—including the number for a mobile phone that will travel with you. (Imagine the agony of arriving home, checking land-line messages, and realizing that your dog was ten miles from your motel the whole time—but now you have to travel back 400 miles to retrieve her.)
Additional ways to keep track of pets or locate them if they wander:
Attach a location-tracking device to your pet's collar (note: never take your pet road-tripping without a securely fitting collar and ID tag). Tile is a popular app, and its trackers attach to almost anything, but there are also more sophisticated options with full GPS capacity.
IfINeedHelp.org, known for its scannable ID items for humans with intellectual disabilities, also offers collars, tags, and scarves for pets.
Keep up-to-date pictures of your pet in your smartphone's photo app.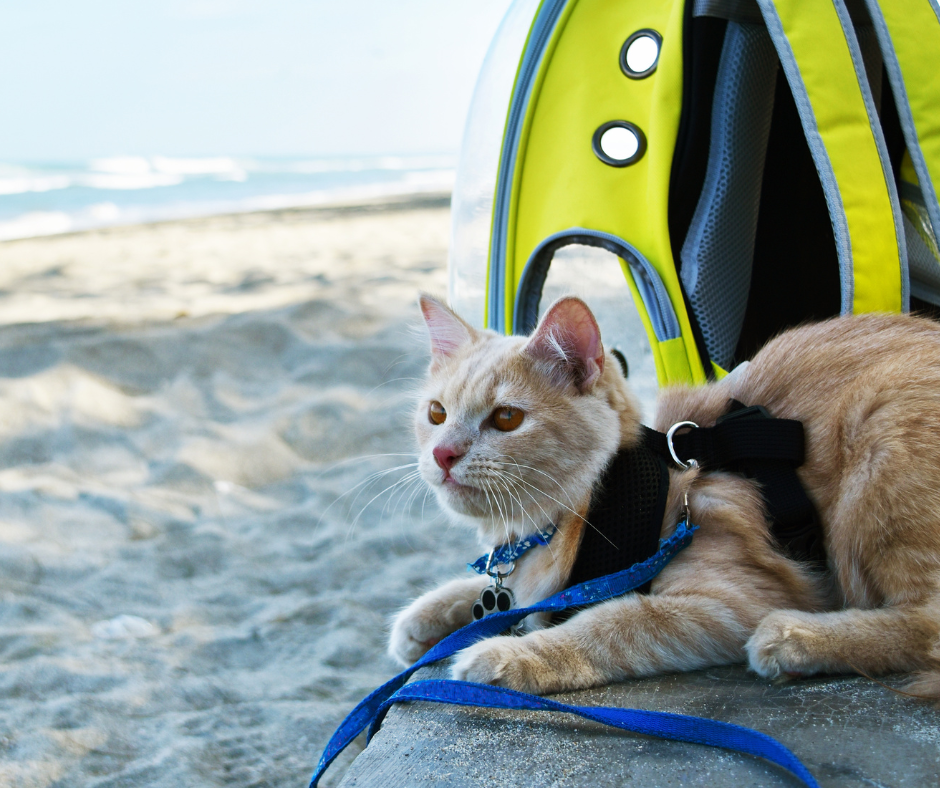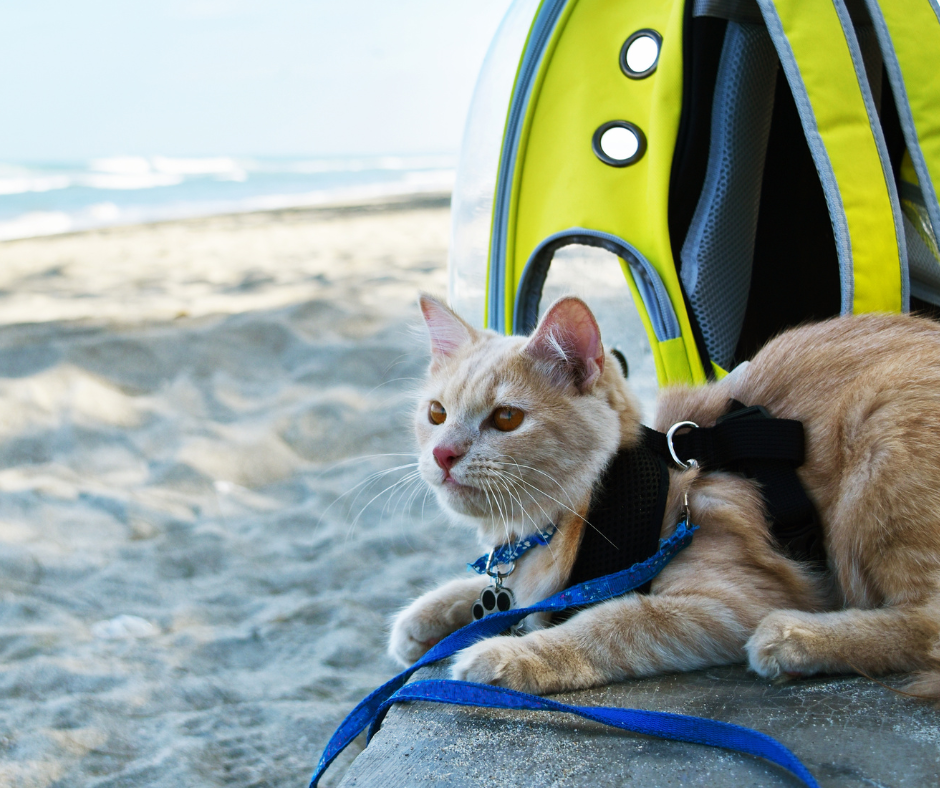 Helping Your Pet Enjoy the Vacation
After you and your pet reach your vacation destination, you'll want to have activities you can do together. There are a surprising number of thoughtless pet owners who leave their animals alone all day, every day, in an RV or motel room. Not only is this boring for pets, it can invite worse problems if they vent their restlessness on the motel's furnishings—or if a motel or campground has official rules against unsupervised pets.
Before you even leave home, check your travel app or your destination's website for dog parks, pet-friendly attractions, and pet policies of local businesses. ("Old-town"-style shopping areas offer the best chance of your pet being welcomed indoors as well as out.) And if you do want to spend a day at a humans-only attraction, and can't or won't leave your animal companion alone, the Rover app can help you locate a convenient pet sitter.
A little planning is all it takes to ensure your pets enjoy the vacation as much as you do. Bon voyage and safe road-tripping!