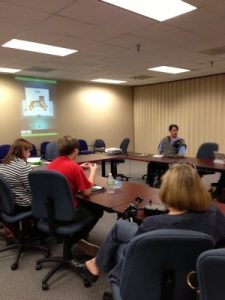 Parent and app developer Ryan Farris was the guest speaker at last month's BridgingApps Houston meeting. Ryan described how he and his wife Jody have been working with their son Nolan, who is non-verbal, for the last 11 years on developing his speech. By utilizing a range of speech therapy, different therapists and a wide assortment of assistive technology, including Augmentative and Alternative Communication devices (AAC) they have explored a number of strategies to help Nolan communicate. Over the last 5 years they have incorporated a huge number of apps for iPod Touch, iPhone and iPad into Nolan's speech communication tools.
They noticed that although Nolan could not speak, he began to communicate with his parents by showing them pictures on their smartphones. They wondered if they could design and create an app that could organize pictures in a simple, but intuitive way to facilitate what Nolan was trying to communicate. This is how urTalker Pro was developed. Many non-verbal, autistic and special needs individuals have the ability to learn and use assistive technology, but the price for specific devices can be prohibitive. urTalker was developed to be affordable .
Ryan demonstrated how urTalker works and provided a copy for the AT&T Assistive Technology Lab at Easter Seals Greater Houston. Families and professionals are welcome to try out the app in the lab and give them feedback. They believe this is only the beginning of their app developing, and they plan to develop additional apps, specifically one in Spanish and one targeted to those recovering from strokes.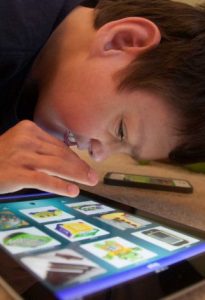 urTalker Pro is a fully featured communication app providing affordable augmentative and alternative communication. This assistive technology app comes with fully customizable grid or "board" style views for categories and words allowing the user to grow with the app. You can start with simple 1 or 2 word communication views and move all the way up to 16 grid displays for advanced communication needs.
urTalker allow you to leverage the camera and audio on the iPad to add your own picture and sounds so individuals can fully personalize the app with their home, food, therapy or related items that help them communicate.
The applications are designed to help individuals with communication disabilities have a voice and to become a portable communication device that is fully customized to that individual. Whether it is a child or an adult, their apps are designed for simple to complex communication and are easy to configure. While every urTalker communication app comes with default categories and images, every app provides the ability to create any number or additional categories, load any type of image and most importantly record your voice for use with those images and words.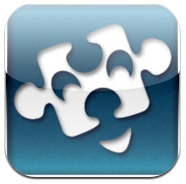 App Price as of 3/2013: $99.99 Lite version is $19.99
For more information please visit http://urtalker.com/