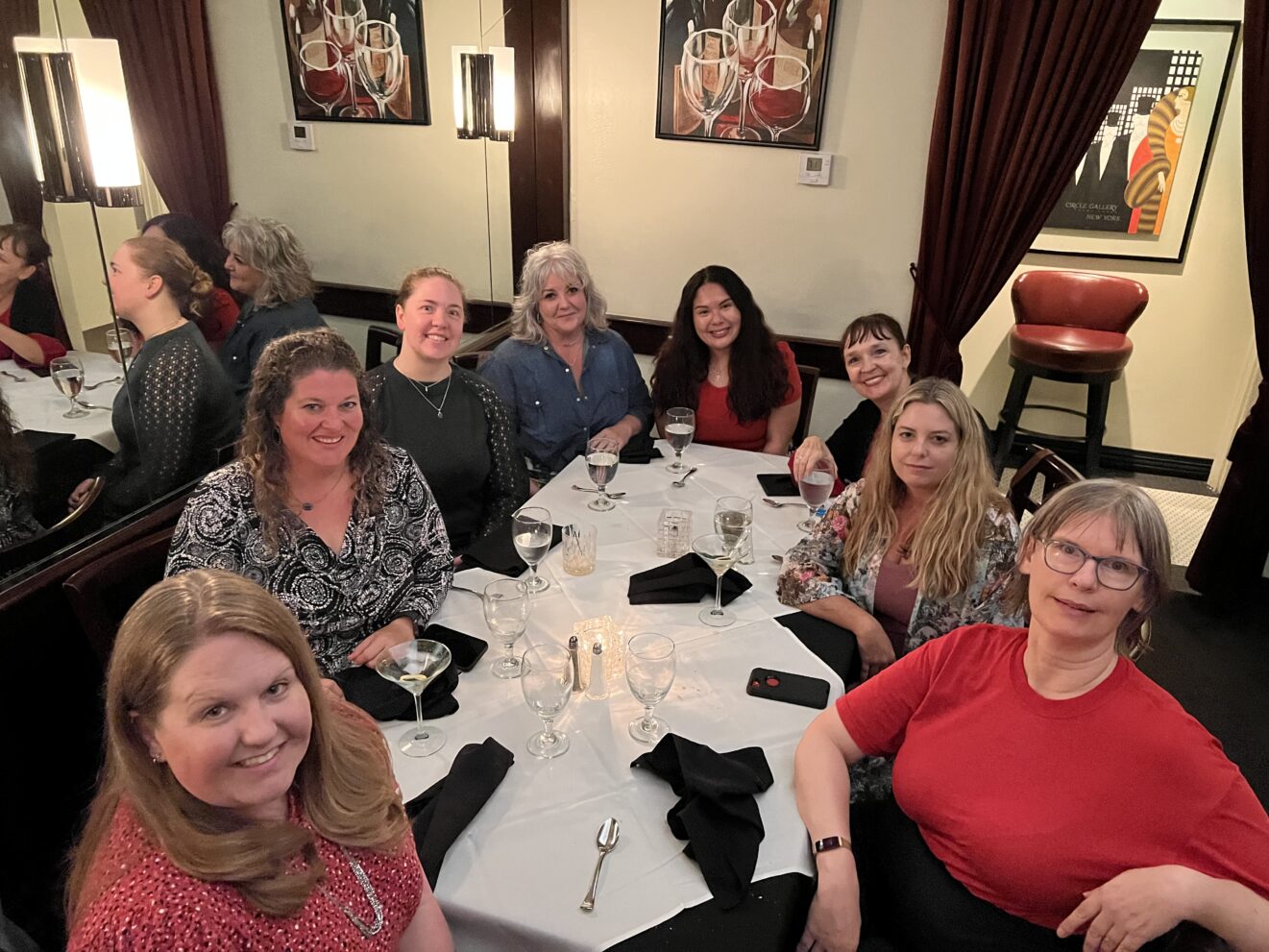 It wouldn't be the holiday season without traditions, togetherness, and laughter. Today, our BridgingApps team members share favorite activities and memorable moments.
Cristen Reat, Co-Founder and Program Director:
When I was a kid, I was obsessed with frogs and toads (I still am). One December when I was nine or ten years old, I sneaked into my parents' closet and found the coolest frog picture. I spent the next few days daydreaming about the moment I would have it in my hands. Fast forward to Christmas morning and gift opening. Imagine my surprise when my younger sister received the frog! I never sneaked into my parents' closet again.
Amy Barry, Digital Marketing Lead:
Here are a few things my family does as holiday traditions:
We have a Christmas movie night, where we bake goodies and watch Elf together.
We exchange gifts of ornaments that symbolize events or trips taken that year. Each year when decorating the tree, the ornaments bring back memories.
The whole Barry family gets new pajamas on Christmas Eve and wears them for a group photo.
Katherine Swarts, Digital Content Writer:
When I was growing up, we observed the tradition of Christmas cards made from family group photos. "Family" always included our cats, who were often less than enthusiastic about posing for the camera or being held by a standing human for several minutes. Almost every year, our card's featured image included at least one cat caught in a beautiful struggling, yowling, or otherwise "unmerry" pose.
Daryn Ofczarzak, Speech Language Pathologist:
The Venezuelan side of my family taught us that at the stroke of midnight on New Year's Eve, eating twelve grapes before the clock stops ringing ensures good luck for the year. After years of racing, choking, massive messes, etc., a time came when my youngest cousin decided to eat twelve Cheetos instead of grapes. We've all forgotten the logic he used, but the Cheetos tradition stuck: it's equally messy, but somehow much easier to do.
Alejandra "Ale" Gonzalez, Digital Navigator:
It's a tradition in our family that the relatives living in Mexico always come up to the U.S. for Christmas. Once, when I was about ten years old, they were unable to get their traveling visas on time, and it was really disappointing for us all that they would not spend Christmas with us. But on Christmas Eve (the day we celebrate), my grandpa showed up in a taxi, surprising us all. Apparently, he had been the only one to get his visa and decided to come without telling any of us. He didn't even know our address and just gave landmarks to his driver till they somehow found our house. It was a great Christmas that year.
Walter Prescher, Digital Navigator:
My favorite holiday anecdote: On my third tour in Iraq several of our Soldiers befriended a feral dog which became the unofficial unit mascot. That Christmas, we received gifts through a Veterans organization, and one of our Soldiers dressed up as Santa to deliver them. As he walked in, we heard, "Ho Ho—oh noooo!!" as he tripped over the dog, spilling presents all over the hallway. The dog then jumped up, grabbed the bag with the remaining presents (some of them had food items), and took off running. It took us almost thirty minutes to catch the dog.
P.S. At home in Texas, decorating our house for Christmas is a big deal. We usually have two or three Christmas trees, a snow village, and red and white everywhere.