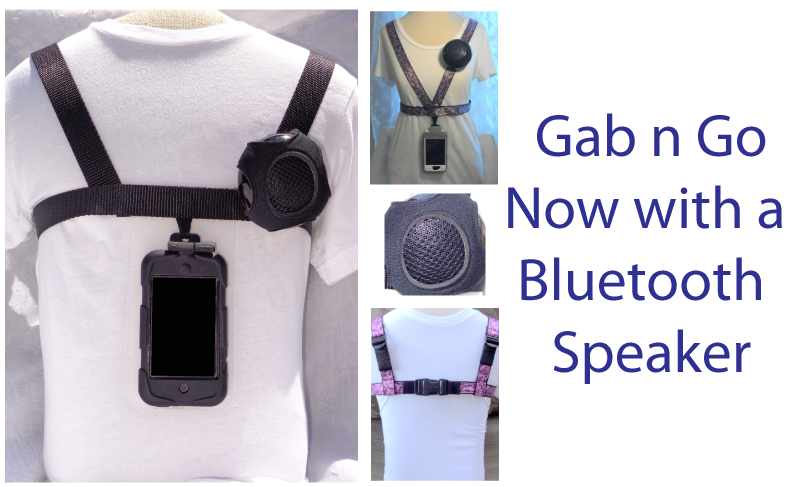 It's no secret that your iPod/iPhone with an AAC app can bring the world of a language to a non-verbal child.  What's not as known, however, is how to overcome the biggest challenge of investing in one – getting your child to actually use it.  Due to the accessibility of these devices,  many end up damaged, lost, or on the shelf – where they are no use to your child.
Safe n Sound Mobile has developed a solution to change that – our new patent-pending Gab n Go harness. It puts the iPod/iPhone where it needs to be – right in front — making communication for your child easy, accessible, and timely.
This unique solution, designed for iPhone/iPod AAC devices, features –
A comfortable, fully adjustable, washable harness that positions the mobile device out front, thereby maximizing accessibility and eliminating communication delays. 

An outward facing, wireless Bluetooth(

TM

) speaker (with case enclosure) that ensures your child will be heard.  

A securing component to protect the mobile device from loss or damage.
 Harness the power of your iPod/iPhone AAC device today.  Your iPod/iPhone and AAC app was a smart investment to help your child communicate. Get the most of it by purchasing a Gab n Go harness. You'll discover how rewarding communication can be. 
Youth Size: USD $75.00
Adult Size: Â USD $80.00
This item can be purchased at the Safe N Sound website.