Written By: Jana Rodriguez
Read Time: 3 minutes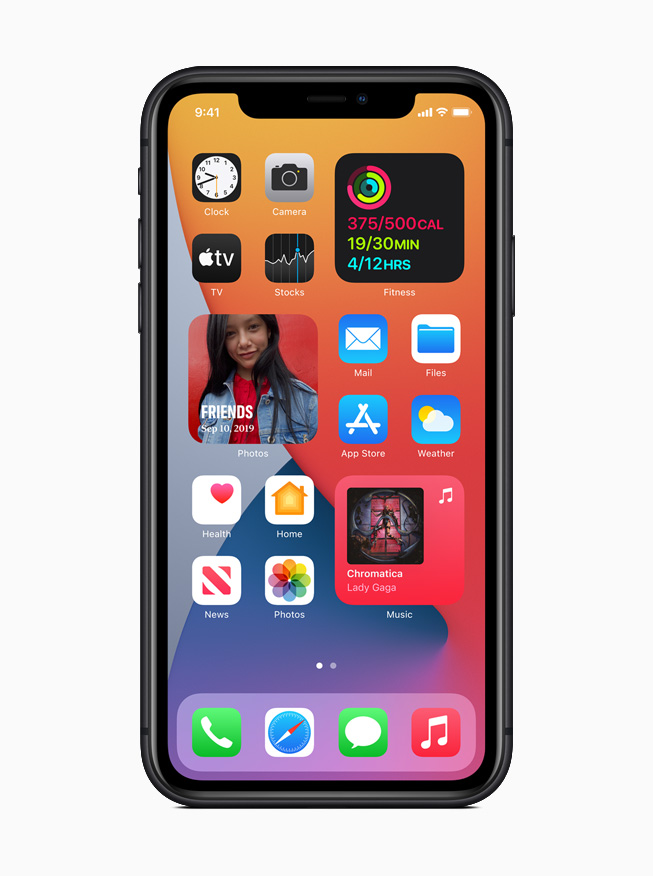 Apple's newest update, iOS 14 brings a new look to iOS devices! With so much to explore- Widgets, Smart Stacks, and the App library- where do we start?
Using Tips for iOS 14 updates
One of the best ways to learn about what's new in iOS 14 (or any iOS update) is with the Tips app. Tips comes as a standard app pre-installed on the iPhone. This is a great place to learn about features and options available for your device. If you are looking for how to get started with a new device or for the newest added features, this app has you covered!It is developed and managed by Apple, makin in an easy-to-access resource. New sections and topics are added as they are developed and are organized by "collections". This makes it quite like flipping through a digital magazine with each topic listing a descriptions of features and display.
New Features We Love in iOS 14
Some of our favorite new features include better multitasking options. Compact calls, which puts a banner of an incoming call at the top of the screen rather than taking up the whole screen, is a wonderful improvement for anyone who is using the phone for something other than a phone call. The user can then choose to answer or decline a call by clicking on the green or red phone icons on the banner.
Messages received several new features that we love. There are now options to pin conversations, which allows users to keep favorite and important conversations at the top of your conversations list. There is also the ability to use icons or emojis to identify group messages. While in a group text, there is a new feature called "inline replies" where you can choose to reply to a specific comment in the text thread by pressing that comment and choosing "reply". This comment will then be moved down in the thread and have an arrow connecting it to your reply.
Another great addition is a new built-in app called Translate and, WOW, this is just so cool! The layout and design of this app is simple and offers offline translate when you designate your favorite languages. This app will translate text and offer play back of audio pronunciations. It also allows for spoken word to be translated, which is great for live conversations.
Widgets are something we've seen before on the Mac and we love how this feauture looks on the iOS device. Widgets are small windows of information which can be pinned to the home screen. This can mean having a small display of your calendar, weather, or favorite news source.
App library is another great aesthetic addition to how apps are displayed. By sliding to the last home screen page on your device, the App Library will show up. This is where apps are grouped together automatically by type, making it easier to find what you're looking for.
There are so many new features of this update, we can't wait to learn more! If you have some time to dive in for more information, try https://www.apple.com/ios/ios-14/ where ALL the new features are listed. Enjoy this update and please let us know what you think!
Check out this great video where Jana demonstrates how to use Tips to learn about the many new features in iOS 14