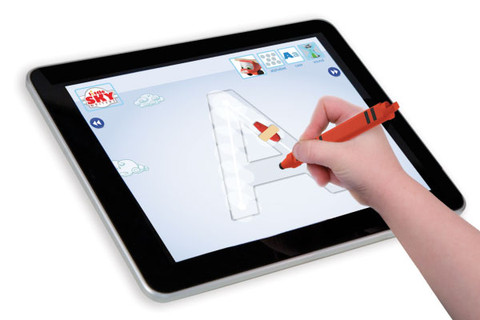 Control Tip
The shape of the AppCrayon was designed for both ease of use and control for young learners.
Unlimited Potential
The AppCrayon is compatible with over 300,000 apps. Â Try it with your favorite drawing or writing app for enhanced control and playability. Works on iPhone, iPod Touch, and iPad.
Training for Life
Designed by Kindergarten professionals to help kids practice holding writing implements correctly.
This stylus is accompanied by a free app that can be found in iTunes.
USD $9.99
Available at Dano Toys Website or Bed Bath Beyond, Walgreens, and Target.