Easter Seals of Greater Houston is a National Digital Inclusion Alliance (NDIA) National Digital Navigator Corps grantee, supported by Google.org! Expanding the capacity of BridgingApps with a rural digital navigator will enable Easter Seals of Greater Houston to bring much-needed digital inclusion to some of the hardest to reach groups that could most benefit from support with broadband connectivity, device ownership, and digital skills to more fully participate in educational, economic, social, and civic opportunities.
Read the full press release about this incredible grant at Easter Seals Greater Houston Named NDIA National Digital Navigator Corps Grantee.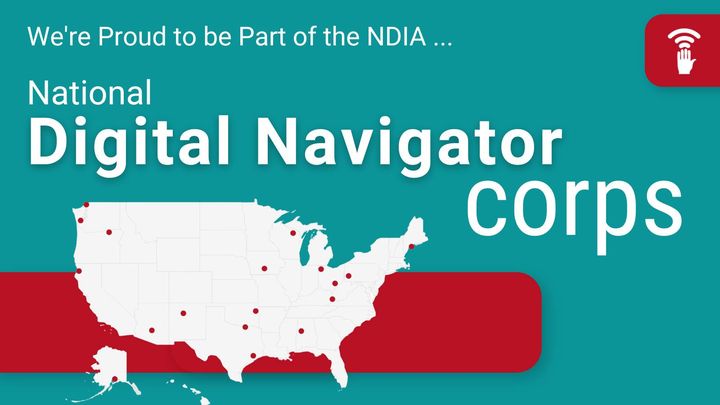 What is a Digital Navigator?
Digital Navigators are trusted guides who assist community members in internet adoption and the use of computing devices. Digital navigation services include ongoing assistance with affordable internet access, device acquisition, technical skills, and application support.
Click the link below to view an informational flyer to print or share with others:
Digital Navigator Services Flyer
Ready to meet with a Digital Navigator? Click the button below to fill out a brief request form so that we can contact you.