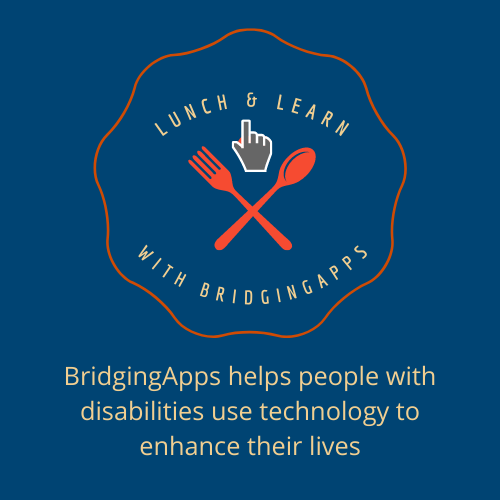 Have you been thinking about checking out our bi-monthly Lunch & Learn, but have missed them? Maybe you've joined one, but would like to put them on your calendar for future planning? Check out the upcoming topics on our Calendar page and plan to join us via Microsoft Teams for the next one.
Please note, our Lunch & Learn series is not ever recorded, so you have to catch them live if you want to participate. You may have your camera on and chat with us as much as you like, or you may choose to keep your camera off and just listen. This is your chance to learn about a new topic in a relaxed environment, come as you are!
Here is what we have covered in our previous Lunch & Learn events. Feel free to browse the links to learn about content related to the topics:
Creating shopping lists using Alexa
Using apps such as "Speechify" to have text read aloud
Managing calendars and sharing across people and platforms
Keeping up with task lists for productivity using various "notes" apps
Tracking features on apps and devices- Life360 app review & video
Getting to Know Accessibility Settings: Vision, Hearing, Mobility
Reading Apps to Prevent the Summer Slide
Summer Travel with Soaring Gas Prices
Summer Travel Tips for Families and People with Disabilities
We are looking forward to seeing you at our next FREE Lunch & Learn event!